Dopo ogni viaggio è ormai una tradizione per me condividere i miei acquisti anche perchè, essendo una shopaholic impenitente porto sempre a casa da ogni vacanza un sacco di cosette sfiziose.
Anche questa volta non sono stata da meno perciò mettetevi comodi e guardate il mio video con attenzione, ci sono un paio di prodotti davvero pazzeschi che non potete perdervi.
Come sempre più in basso metterò i link a quelli reperibili online nel caso in cui foste interessati.
Buona visione!
It's a tradition for me to share all the things I buy during each of my travels, mainly becaise, being a shameless shopaholic I always manage to buy a ton of stuff :)
This time was no different but I actually bought some crazy cool things, so make yourself comfortable and enjoy my video.
As usual I'll try to link all the items that can be bought online here below, just in case you should want to get them. Enjoy!
Lista prodotti - Products list


Emma Cline the Girls (in vendita online qui)
Emma Cline the Girls (on sale online here)
Harry Potter and the cursed child (in vendita online qui)
Harry Potter and the cursed child (on sale online here)
Sarah Knights The Life-Changing Magic of Not Giving a F**K ( in vendita online qui)
Sarah Knights The Life-Changing Magic of Not Giving a F**K ( on sale online here)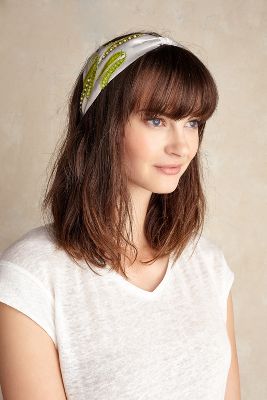 Anthropologie, fascia per capelli ricamata, in vendita online qui)
Anthropologie Belle Beaded headband (on sale online here)
Anthropologie, abito senza maniche, in vendita online qui)
Anthropologie Dilk dress (on sale online here)
Ouai Wave Spray (in vendita online su Space NK qui)
Ouai Wave Spray (n sale online on Space NK here)